Home
Lalbaugcha Raja Sarvajanik Ganeshotsav Mandal was honored by the State Blood Transfusion Council of the Government of Maharashtra for their contribution in the sacred work of blood donation.
While accepting the award at the hands of Hon'ble Health Minister of Maharashtra Shri Rajeshji Tope, Vice President of the Board Shri Sagar Gupta and Executive Member Shri Nilesh Mahamunkar.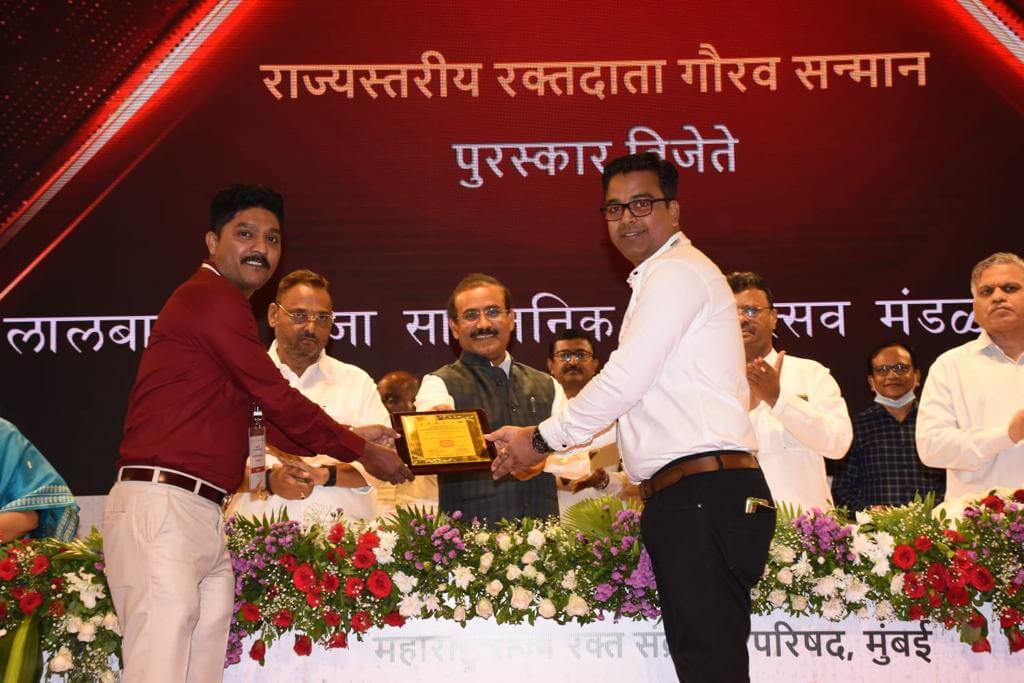 Lalbaugcha Raja 2022, Year 89.
Lalbaugcha Raja Ganesh Muhurt Poojan
On Saturday 11th June 2022 from 11:00 am to 10:00 pm.
Place : Hanuman Mandir, Lalbaugcha Raja Marg, shree Ganesh Nagar, Lalbaug, Mumbai 400 012.
Lalbaugcha Raja 2022
"GANESH MUHURT POOJAN"
Watch exclusively on YouTube, click on the link :

The live broadcast of "Lalbaugcha Raja Ganesh Muhurat Pujan" will be available on the official social media sites.
Visit the board's official website:
www.lalbaugcharaja.com
Official YouTube Channel:
https://www.youtube.com/user/LalbaugRaja
The official Facebook page:
https://www.facebook.com/LalbaugchaRaja/
official Twitter account:
https://twitter.com/lalbaugcharaja
Official Instagram account:
https://instagram.com/lalbaugcharaja
Official Android and iOS App : Lalbaugcharaja
#lalbaugcharaja