Online Prasad
This year, in collaboration with Jio Mart and Paytm, they will try to deliver the prasad to the doorsteps of the devotees through online.
1) JioMart is in the form of two laddus and will only take orders for Mumbai, Navi Mumbai, and Thane.
2) Paytm will be available in the form of 250 gms dry fruits and will be available to devotees all over India and outside India.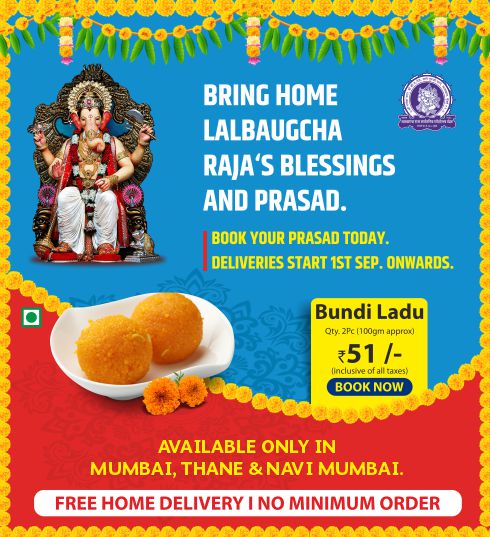 https://bit.ly/3R82KJK
https://m.paytm.me/Ganeshutsav